| | |
| --- | --- |
| oprf cheerleading roster 2016-2017 | "THE MOST TALENTED TEAM DOES NOT WIN, THE MOST PREPARED DOES" |
Set goals-work hard- achieve goals- set bigger goals- repeat
Varsity Squad Roster:
Individual Goals
Anthony Alexander- Roundoff Flip flop Tuck, Higher Jumps, Mastering Backspotting
Emily Aranda- Having Deduction free Practices (no stunts fall), Higher Jumps, Every flyer body position perfected
Victoria Carr- Multiple Backhandsprings, Higher Toe Touches, Greater Arm strength for Stunting.
Jonnae Carter- Standing backhandspring, perfecting motions every time, jumping at full height every time.
Fatima David- Getting every flyer body position, perfectly. Higher Jumps, Deduction free every practice (no falls).
Makayla Dixon- Higher Jumps, Increase Strength in stunting, Perfect memorization of routines.
Jaivah Ervin- Standing backhand spring, feet landing together on every jump, increase strength for stunts
Nicolas Stuver- Getting back in action post surgery and doing appropriate physical therapy and training as advised.
Paris Hall- higher jumps, increasing strength for stunts, bigger presentation style in performances
Rayvin Higgs- roundoff tuck/ standing tuck, turning knees to the back on jumps, tighter and sharper motions with crisp movement
Minna Isom- full/alternate pass on cheer floor, whip tumbling, turning knees to back of the floor and hitting low v in jumps.
Amaris Jackson- roundoff tuck/ standing tuck, jumping at full height every time, stunting with perfect body position every time.
Kirsten Jones- higher jumps, continue to advance strength for stunts, press to hands learning tech.
Samantha Koester- standing tuck, higher and perfectly timed jumps, mastering backspotting.
Tiara Nichols- roundoff tucks, turn knees to back of room in jumps, perfecting motions and routines, increase strength for stunts
Jasmyn Peterson- tuck,turning knee to back of room in jumps, making motions move quickly and crisp, pointing toes in jumps,
Terri Porter- keeping head up in jumps and turning knees to back of room, perfecting basing, begin to work more adv. tumbling
Jordan Smith- round off layout/ perfecting motions and tightness, cleaning and getting jumps higher, perfecting all routines
Fallon Taiwo- mastering arm tech of jumps/ motions, roundoff tuck/standing tuck, getting all flyer body positions perfected.
Isabelle Weiler- full on cheer matt/whips/ alternate pass, all flyer body positions mastered, all cheer motions and routines perfected
Larson Wood- roundoff tuck, cleaning all motions every time they are done, higher jumps, better performance value.

TEAM GOALS: a goal is "achieved" once you can hit it 10 out of 10 times consistently.
Majority team tucks --- not fulfilled
Majority team hyper extended jumps---not fulfilled
Majority team Adv. Body position stunts--- not fulfilled
Majority team switch ups---- not fulfilled
Majority team Kick full baskets--- not fulfilled
Majority Team 1 leg full downs- --not fulfilled
Majority Team Sharp Clean Motions--- not fulfilled

Performance Goals and Dates:
Comp Routine Cheer Opening : Home Game 1 Halftime ---Aug. 26th
Comp Routine Music Opening: Home Game 2 Halftime----September 9th
Comp Routine Cheer 2nd Section: Home Game 4 Halftime September 23rd
Comp Routine 2nd Music Portion: Homecoming Game September 30th
Full Comp Routine Performed Deduction Free: Final Home Game October 14th

WE CAN DO THIS TEAM- IT IS GOING TO TAKE SO MUCH HARD WORK AND DEDICATION BUT IF YOU ALL STICK TOGETHER AND PUT YOUR MIND EVERY PRACTICE ON THE BIG PICTURE WE HAVE LISTED HERE YOU WILL NOT ONLY IMPRESS YOUR SCHOOL, YOUR JUDGES, AND ME.. BUT MOST IMPORTANTLY, YOURSELVES.




Powered by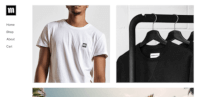 Create your own unique website with customizable templates.