Kiddie Clinics, Cheer Socials, and Bake Sales,
OH MY!

Please Support Our Fundrasiers so We can find more Stuff to Buy!
​:)

PLEASE SCROLL DOWN TO CHECK OUT SOME OF OUR UPCOMING EVENTS !
A HUGE EVENT WE HAVE COMING YOUR WAY IS A OUR YOUTH
HALFTIME PERFORMANCE
SEPT 15TH AND 16TH
SCROLL DOWN AND TO THE LEFT AND CLICK ON THE LINK TO CHECK IT OUT!



---
!kiddie clinic !
please click the below link for all the event info and sign up!


PARENTS NIGHT OUT





TBD DATE and Time:
Join us on Madison Street for a Night out of Fun! Bring Family, Friends, and Anyone you like (Who is of age) to engage in dancing, food, and drinks that help support our cheer season!





PERFORMANCE OPPORTUNTIES

MANY OPPORTUNITES COME UP THROUGHOUT THE YEAR FOR THE CHEERLEADERS TO PERFORM OFF SCHOOL GROUNDS. A POSSIBLE PERFORMANCE AT NORTHWESTERN MAY BE IN THE WORKS!!!! TBA
Powered by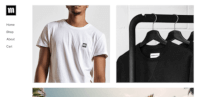 Create your own unique website with customizable templates.