Contact
---
As a program we want to hear from you! Feel free to let us know and questions, concerns, comments, or suggestions you may have.
Please send me an email with your name, concern, and how best to reach you back and expect to hear back from me shortly! Any type of forms, payments, registration forms can be returned to OPRF directly and ask for it to be placed in the "cheer" or Coach D's mailbox.
ADDRESS

201 North Scoville Ave,
Oak Park IL 60302

Return all packages/forms
and so on to the athletic department where my mailbox is located or to Coach Erica in her Mail Box.

Email information:

dpaloian@oprfhs.org
Coach Deanna Paloian- Varsity Coach
​(708) 516 2924

newalsh00@gmail.com
Coach Natalie Walsh- Varsity Coach

vbenn12@gmail.com
Coach Vanessa Benn- JV Coach

Esobanski@oprfhs.org
Coach Erica Sobanski- JV Coach


Powered by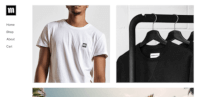 Create your own unique website with customizable templates.