We are the Oak Park and River Forest Cheerleaders. As Huskies we beam with pride for our school and community.
We take pride in showing what it really is to be a CheerLEADER. We believe school spirit is for everyone, not just
us on the spirit squads. It is our job to unify the school as one big family to support one another in all of our
ventures. Whether you play football, act on a stage, are a math wiz, or always painting, together we all make up
the Huskie Family, and families cheer on one another Always! Through countless hours of practice and drops of sweat, we promise to provide each season at OPRF with amazing performances that will motivate us for Victory! Some call cheerleading a sport,
others an activity, some say it's an art, but if your a Huskie Cheerleader, you call it Life.
Powered by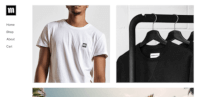 Create your own unique website with customizable templates.