sCHEDULES
Set Goals. Meet them. Set Higher Goals. Repeat.
PRACTICE MAKES PERFECT
Each practice consists of appropriately stretching, training the dedicated skill of the day and
a quick conditioning/stretch intensity to end.

We practice Monday (stunt days), Tuesdays (Tumbling and Jumps ) and Thursday (combination of stunts and tumbling worked into choreographed routines).

Following tryouts, practices begin
August 15th, 2016, 6-8pm for Varsity.
During competition season, practices or hours may be added to the schedule.
TRISTAR TUMBLING CLASS
1401 Circle Ave., Forest Park, IL 60130
708-771-7827
The coaching staff encourages each cheerleader to sign up for tumbling classes and Tri-Star would be your local gym. A class at Tri-Star has opened specifically to fit our cheerleaders needs! Students must be registered
and paid for before beginning classes.
Wednesdays 7:30-9:00pm
9 Week Session
$175.50
Make up Classes
Offered Tuesdays
6:30-8:30
Football& Basketball season:
in addition to our weekly practice schedule we cheer all home and away football & basketball games. cheerleaders will take the school bus to the Away events and they will have to be at school an hour before HOME GAMES fully dressed and ready for a pre-game review
football schedule - as of 6/22/16
basketball schedule - as of 6/22/16:
Powered by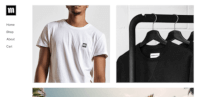 Create your own unique website with customizable templates.