PRACTICE MAKES PERFECT
BEING SCHEDULED IS PERTINENT IN HAVING A SUCCESSFUL SEASON IN ANY SPORT. HERE AT OPRF WE BELIEVE THAT HARNESSING EACH PRACTICE WITH A SPECIFIC FOCUS WILL PUSH US TO NOT ONLY GAIN BUT PERFECT NEW AND MORE ADVANCED SKILLS EACH WEEK. WITH HEAVY ATTENTION TO DETAIL WE WILL MAKE SURE THAT EACH NEW SKILL IS MASTERED BEFORE MOVING TO THE NEXT. SOMETHING THAT COULD TRUTHFULLY DESTROY A SEASON IS INJURY. AS COACHES WE WORK OUR BEST TO MAKE SURE OUR TEAM IS TRAINED WELL ENOUGH TO PREVENT ANY INJURIES BUT IN SUCH A ROUGH AND TUMBLE
​(LITERALLY) SPORT THEY ARE BOUND TO HAPPEN HERE AND THERE. WE INSIST THAT OUR CHEERLEADERS WORK OUT REGULARLY, ICE WHEN NEEDED, AND NOTIFY A COACH OF ANY AND ALL INJURIES TO MAKE SURE THAT WE REMAIN WELL AND HEALTHY DURING THE WHOLE DURATION OF OUR 11 MONTH SEASON.
---
MONDAY-sTUNT DAY.

10 MINUTE WARM UP



After a quick run, flyers and back spots will partner up and bases will partner up and everyone will flyer stretch each other

(Even if you are not a flyer you will do the flyer stretches) .

30 minute Stick Stunts

Stick Stunting is the stunts in our individual stunt groups. Out goal is to learn and master a new stunt every month.

After warming up halves extensions and libs we will break off and focus on perfecting that practices goal.

30 minute Pyramid

After making sure we have sound strong individual stunts we can then work on pyramid work where the stunts will be connected at all times somehow.

20 minute tosses

This time we will work basket tosses and we are striving for double skilled tosses at least by November so lets work work work!

10 Minute Stunt Choreo Review

All practice we will be working the stunts we will be using the upcoming routine. after we are done working we will review the counts and make sure we have mastered doing them in unison.

20 minutes Condition and Stretch

Each practice will resume with about 10 minutes of conditioned followed by 10 minutes of stretching. Depending on the team demeanor ( if we worked hard the whole practice) these times will fluctuate. Aka- If you do not work hard during practice you will condition intensely for 25 minutes... if you prove yourself during your practice and have worked yourself fully you will have 12 minutes of moderate conditioning :)

tUESDAY-tUMBLE n jump.

5 Minute Warm Up



Cheerleaders will do a quick run, stretch their wrists, ankles, necks and backs.

15 Minute Tumble Warm Up

In a continuos series the Cheerleaders will do a sequence across the floor. The Order of this sequence is as follows: Blocking Forward, Backward, Forward Roll, Dive Roll, Back roll/Back Extension Roll, Hand Stand Hold, Hand Stand Hop, Hand Stand Snap Down Rebound, Cartwheel from your Knee, Cartwheel, Roundoff from your Knee, Roundoff, Power hurdle Roundoff Rebound, 2 Free Passes.

25 minutes Standing Tumbling

After mastering the previous skills our cheerleaders will work on standing back handsprings and our ultimate goal is team standing tucks. This time will also take time to work on jumping into our tumbling and making sure we all approach our standing tumbling correctly, ( Clean on 12, step 34, execute 56, down and clean 78, stand up clean on 1. )

25 minutes Running Tumbling

After mastering a solid roundoff rebound, and standing back handspring, we will work round off flip fops, tucks, pikes, layouts, fulls and so on. All passes will either slap clap and hurdle, or 3 steps maximum.

25 minutes Jump/ Choreo Review.

All practice will focus on the upcoming routines tumbling skills, after working them we will regroup and make sure we can do these perfectly in unison and on our correct counts. We will also quickly review the previous days stunt counts and begin to mash that all together.

20 Minute Condition and Stretch

This time will run the same all 3 practice days.

THURSDAY

-

CHOREOGRAPH.
​combine. cut

CONDITION.

10 minute Review
We begin with a review the previous counts of the stunts and tumbling we learned previously in the week.
( Once the Choreography for our Competition Routine is set these days will be focused on Full out Run Throughs for that) **
60 minutes Choreography
Here we will learn our choreography for the following days game. This time is more than enough for the team to learn and perfect a short performance portion aside from their skills they have already learned the counts to earlier in the week. This will include short cheer, motion sequence, jump sequence, and dance. All the routines will go as follows. a short Cheer and jump sequence. 45s- routine with a Stunt Sequence, Pyramid, Basket Toss, Running and Standing Tumbling. and end with a dance routine.
15 minute combine.
Herewe will combine the stunt tumbling and choreography portion to do full run throughs of the routine we will perform at that weeks game.
15 minute CUTS
All week long all the football players work hard at practice, but not all of them get to perform in the that weeks game.The players who work the hardest and will perform best for the team get to go in the game. All cheerleaders will perform the sidelines and quarter performances. However, as we see in football, performing in the "game time" is earned, not just given. If a cheerleader is not up to par to what is expected they will sit during the half time. half times will most likely repeat so they will have opportunity to practice in perform in the following weeks performance.
20 minute Condition and Stretch.
Refer to Mondays C&S description.


Powered by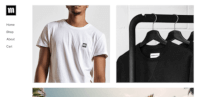 Create your own unique website with customizable templates.