Cheerleading handbook

As representatives of the OPRF family we must have a code of conduct all cheerleaders must obide by in order to hold their position on the team. Failure to comply to any of these rules will suspend said member from their current or any future position on the squad.

student

athlete

The word student is stated first for a reason! As athletes we are pushed to be our best and that goes for our academics as well as our extra curricular activities. All students must maintain a C "Pass to Play" average, however us Huskie cheerleaders will strive for much better than that. Failure to do so will result in needing to miss practice or game time which may ultimately take away their position on the team.

EVERY CHEERLEADER IN THE PROGRAM MUST ATTEND OUR TEAM STUDY TABLE EVERY TUESDAY FROM 3:15-4:15 REGARDLESS OF THEIR GRADE POINT AVERAGE.

APPEARANCE: on and off the mat

As a cheerleader you are now representing the school while you are performing.. and when you aren't. As for your physical appearance you will always be in the correct attire planned out for the event. Your hair and makeup will always look neat and well put together. Hair is pulled away from the face for all events and nails are always cut short. Jewelry is not worn during cheer events at any time. IN ADDITION TO PHYSICAL APPEARANCE - we are now in the great age of social media. As a cheerleader you are now choosing to promise that at any social gathering, picture you post, status you make, and anything of that nature.. you are respectfully representing your school THIS IS VERY IMPORTANT AND FAILURE TO DO SO WILL HAVE SEVERE CONSEQUENCES. We are cheerleaders, in that we are respectful, friendly, approachable and yes FUN! As long as you make sure you are doing, saying, posting, instagramming, tweeting.... things that your parents, coaches, and school would be proud of... you'll be just fine :)

Speaking of Social Media- cell phone use during practice is not permitted.
Cellphones will be collected at the beginning of practice and placed in a box to help focus on your practice time. coaches will have phones on them during practice so if it is urgent please contact a coach to inform your child.

ATTENDANCE policy

Being a cheerleader is a massive time commitment. We will practice 3 times a week as well as perform and cheer on our players during both the football and basketball seasons. We understand that this take a lot, but it will be worth it. Being a Huskie takes a lot of work, but is well worth the reward. Being early means you are "on time". The schedule for your season will be laid in with more than enough time to prepare ahead so you are expected to be at any and all events. Just "being there" isn't going to do it, you must be there and giving 100% in addition to that many of our events require certain attire and so on, failure to show up prepared will count as a STRIKE. Being Over 10 minutes late to an event is also STRIKE. For every strike a Cheerleader receives they will run a mile while cheering. After 3 strikes we will have a meeting..... if further attendance attention is needed we will have a meeting with said cheerleaders parent to discuss their position on the team.

Of course we are all human and life happens. If huge circumstances/ family emergencies arise please don't hesitate to inform me and the situation will be dealt with individually.

Show respect.

To your fellow athletes, to your coaches, to your teachers, to your elders, to yourself, TO EVERYONE.
As coaches we will have to push you at times you are going to be hot, tired, and maybe even down right P'd Off. It is vital that even during times of frustration we always show respect for one another. If a flyer falls on your face, you fall on your own face, or youre tired and want to give your coach a "face"... suck it up and try again... we will get frustrated but that doesn't mean we ever have to get nasty. We are not on stage... so their will be no drama in this program. We understand that everyone may not be the best of friends but everyone WILL be respectful to one another. Any outside conflicts or situations can be worked out in an adult manner but not during cheer hours.
Oak Park River Forest Cheerleading Contract
I will take on the responsibilities it takes in being an Oak Park River Forest Cheerleader. In doing see I am agreeing to the following:
-I will attend all practices on my schedule unless of family emergencies and or other extraneous circumstances
-I will attend all games and scheduled events for the cheerleading team.
-I will arrive on time to all said events and stay the duration of the event
-I will always be in the appropriate attire. every practice,game, and game day
- I WILL WORK TO PREVENT INJURY BY STRETCHING APPROPRIATELY AND ICING/ RESTING WHEN NEEDED.
-I will ALWAYS represent OPRF in a respectable manner both in and out of school
-I will work my hardest to get (better than) sufficient grades to hold my position on the team
-i will attend my weekly study hour as well as turn in my study table hours if needed
- I will show respect to my teammates, teachers, and coaches
- I will represent OPRF Cheerleading respectfully on any and all social media outlets
-I will work my absolute hardest each and every practice
-I will maintain my desire to be great
-I will succeed.
If I fail to comply with any of these duties I will therefore forego my position on the cheerleading team and any further position on the team.i have read everything listed above and by signing here i am agreeing to doing so.

Sign here only if you are willing to be great:_______________________________________
Powered by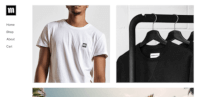 Create your own unique website with customizable templates.