Varsity Squad:




LAST NAME, FIRST YEAR. PERSONAL GOAL- FUTURE GOAL .

ONCE WE CONDUCT OUR TRY OUT THIS AREA WILL BE FILLED WITH OUR TEAM NAMES AND STATS AND CURRENT AND FUTURE INDIVIDUAL GOALS.


TEAM GOALS:
( THIS WILL BE UPDATED AND EDITED THROUGHOUT THE YEAR AS WE REACH AND REESTABLISH NEW GOALS)

COMPLETE A MOTION SEQUENCE WITH PERFECT FORM AND TIMING.
COMPLETE A JUMP SEQUENCE WITH PERFECT FORM AND TIMING.
TEAM STANDING BACKHAND SPRINGS.
TEAM ROUND OFF BACK HANDSPRINGS.
COMPLETE EXTENSION LEVEL STUNT TO SMUSH PERFECT TIMING.
COMPLETE ONE LEGGED STUNT SEQUENCE PERFECT FORM AND TIMING.
JUNIOR VASITY SQUAD




LAST NAME, FIRST NAME YEAR PERSONAL GOAL AND FUTURE GOAL

ONCE TRYOUT ARE CONDUCTED WE WILL FILL THIS AREA.



TEAM GOALS:
PERFECT A MOTION SEQUENCE AS A TEAM
PERFECT A JUMP SEQUENCE AS A TEAM
PERFECT PREP SHUSHES AT A TEAM.
PERFECT EXTENSION SHUSHES AS A TEAM.
PERFECT CRADEL DISMOUNT
TEAM STANDING BACKHANDSPRINGS.


COMPETITION TEAM




DETAILS OF THIS WILL BE DISCUSSED MORE LATER THIS SEASON

A POSSIBLE NOVEMBER TRYOUT WILL BE CONDUCTED FOR THOSE OF US INTERESTED IN COMPETITION CHEERLEADNG. THE EXPECTED SKILL LEVEL OF SAID CHEERLEADERS WILL BE HIGHER THAN THE FOOTBALL/BASKETBALL CHEERLEADERS. TUMBLING WILL BE A MUST AND ADVANCED LEVEL STUNTING AS WELL. THESE CHEERLEADERS WILL HAVE HAD TO PROVE THEY ARE SUPER DEDICATED AND WILLING TO INCREASE THEIR SKILLS AT RAPID PACE THOROUGH THE SEASON. THEY CAN DO THIS BY SHOWING UP ON TIME, WORKING HARD, ACHIEVING THEIR PERSONAL GOALS AND MOTIVATING THE TEAM TO ACCOMPLISH THEIR GROUP GOALS. ALSO PAYING ATTENTION TO THEIR BODY AND ICING AND STRETCHING APPROPRIATELY TO PREVENT INJURY IS HUGE!
Powered by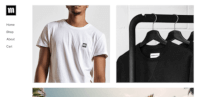 Create your own unique website with customizable templates.